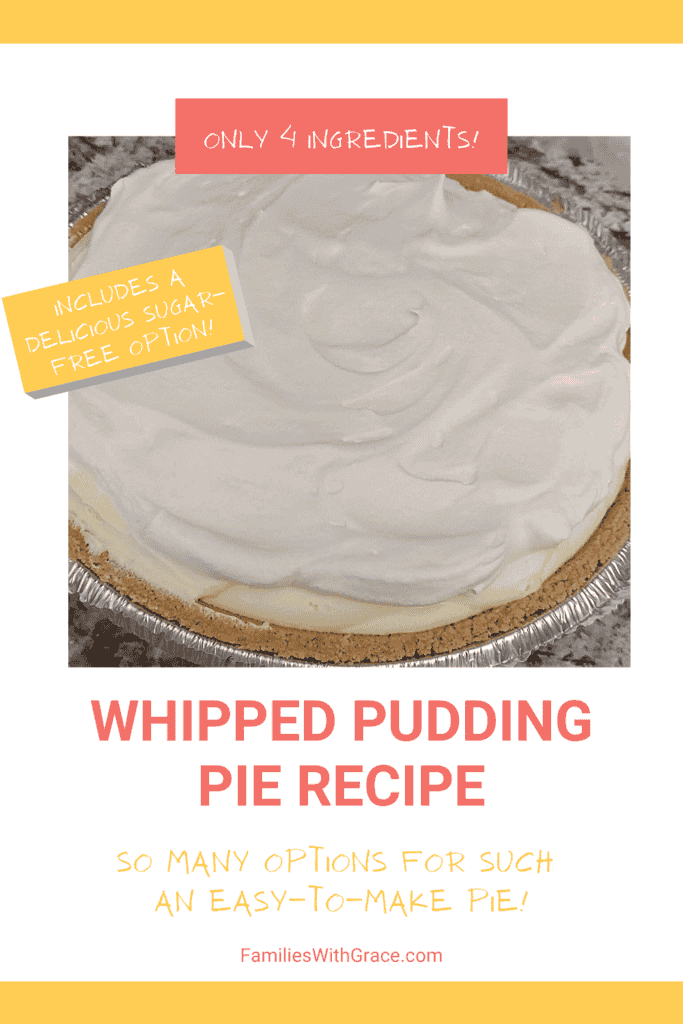 So many options for such an easy-to-make pie!
A few years ago, a friend shared an easy pudding pie recipe with me and ever since then, it's been in my rotation of recipes. It works great for a carry-in dinner or even just an easy weeknight dessert.
You can whip up this pudding pie recipe in five minutes and even make it sugar free and low fat and it still tastes good! I actually do make it sugar free and low fat and my whole family loves it.
I used lemon pudding mix most recently, but you can use literally any flavor of pudding mix you want. I've made it with butterscotch and cookies-and-cream in the past as well. So many options!
You start with making the instant pudding mix according to the directions on the package, which means whisking the mix with two cups of milk for two minutes. I used sugar-free instant lemon pudding mix and 1% milk for this one. The mixture should start to thicken a bit like so: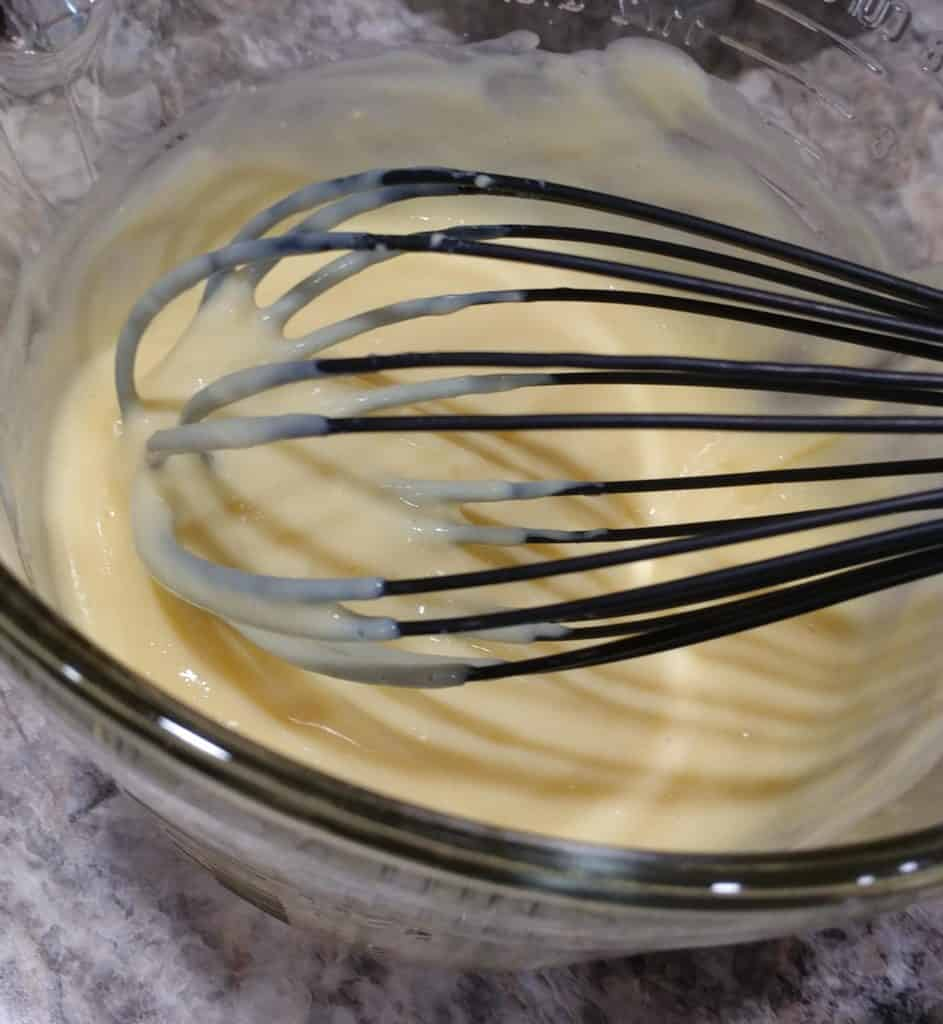 Next you pour half of the pudding mixture into a graham cracker crust. You can make your own or buy one. I always use a store bought one, because they are cheaper than if I bought the ingredients myself and they are way easier. (And you could totally swap out for a chocolate graham cracker crust if you think it would be good with your pudding flavor!) I just measure with my eyes to look like it's half. Basically, it should cover the bottom of the crust and maybe be about an inch thick.
Set the crust aside and gently fold half of the whipped topping into the remaining pudding mix. I used Sugar Free Cool Whip for this time around, but regular works fine as well. Again, I just estimate it so that I use about half of the 8-ounce container for this pudding pie recipe. (Be sure to fold in the whipped topping instead of whisk to keep the mixture light and airy.)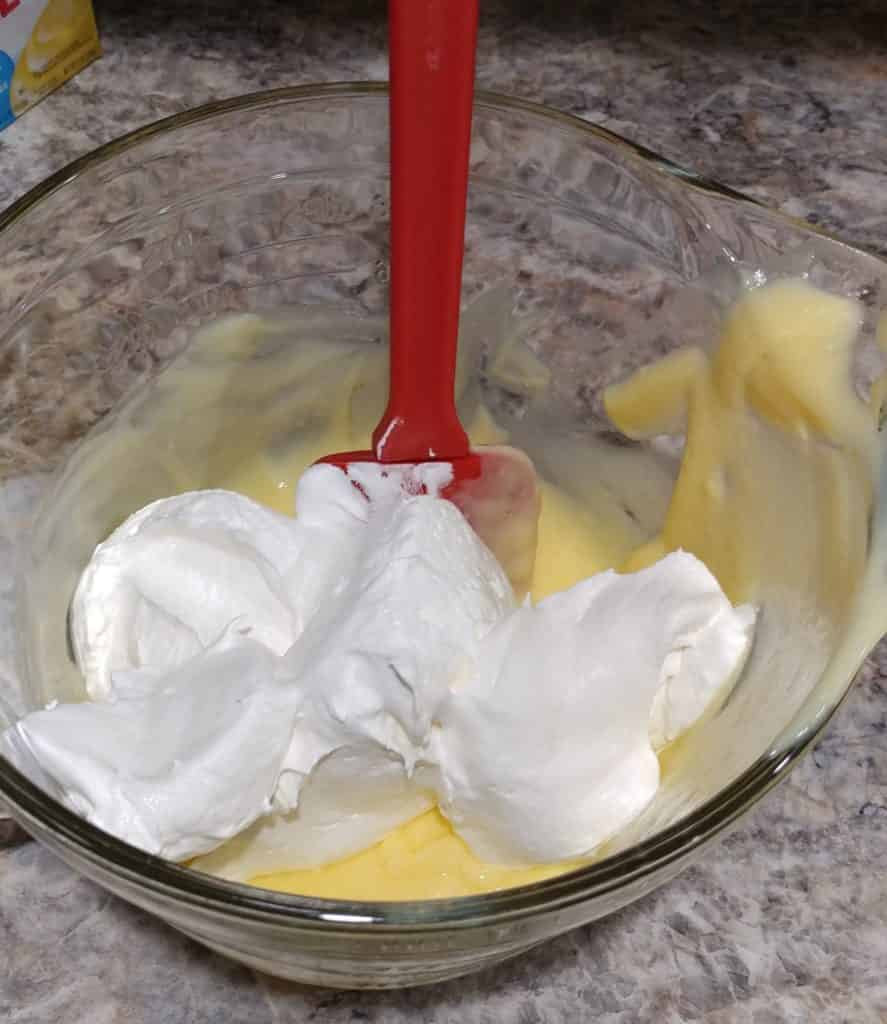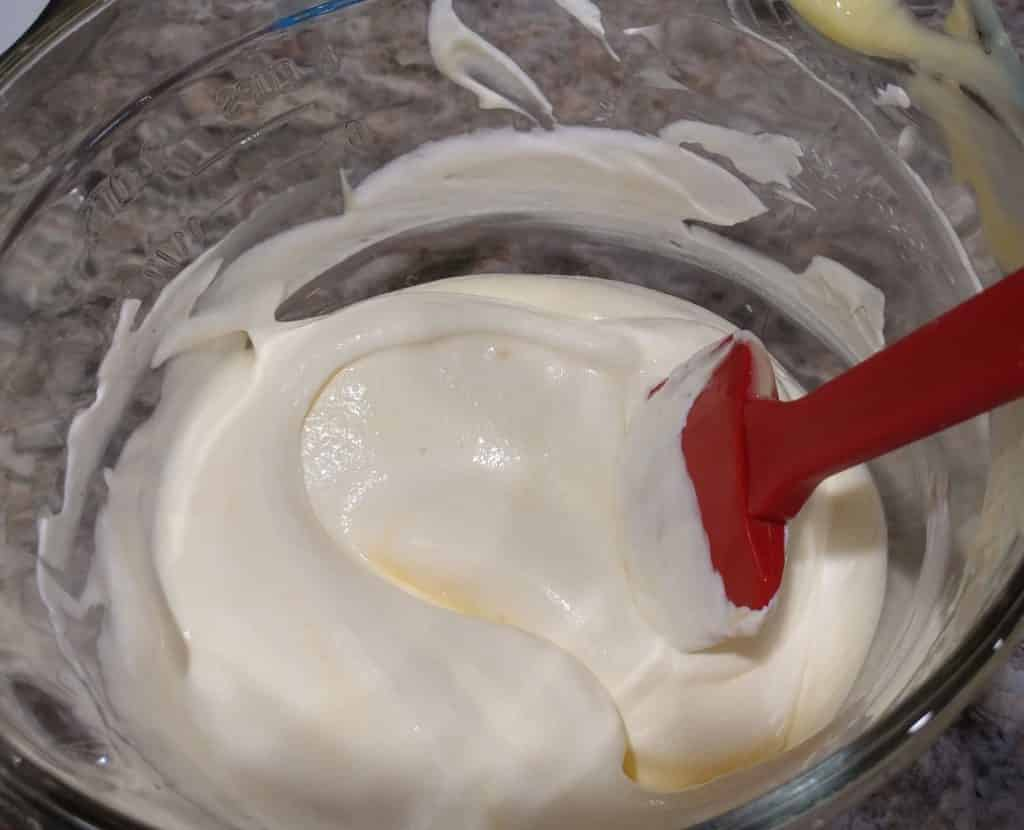 Spread the whipped topping and pudding mixture evenly over the top of the first pudding layer in the crust. It should cover well and come almost to the top of the crust.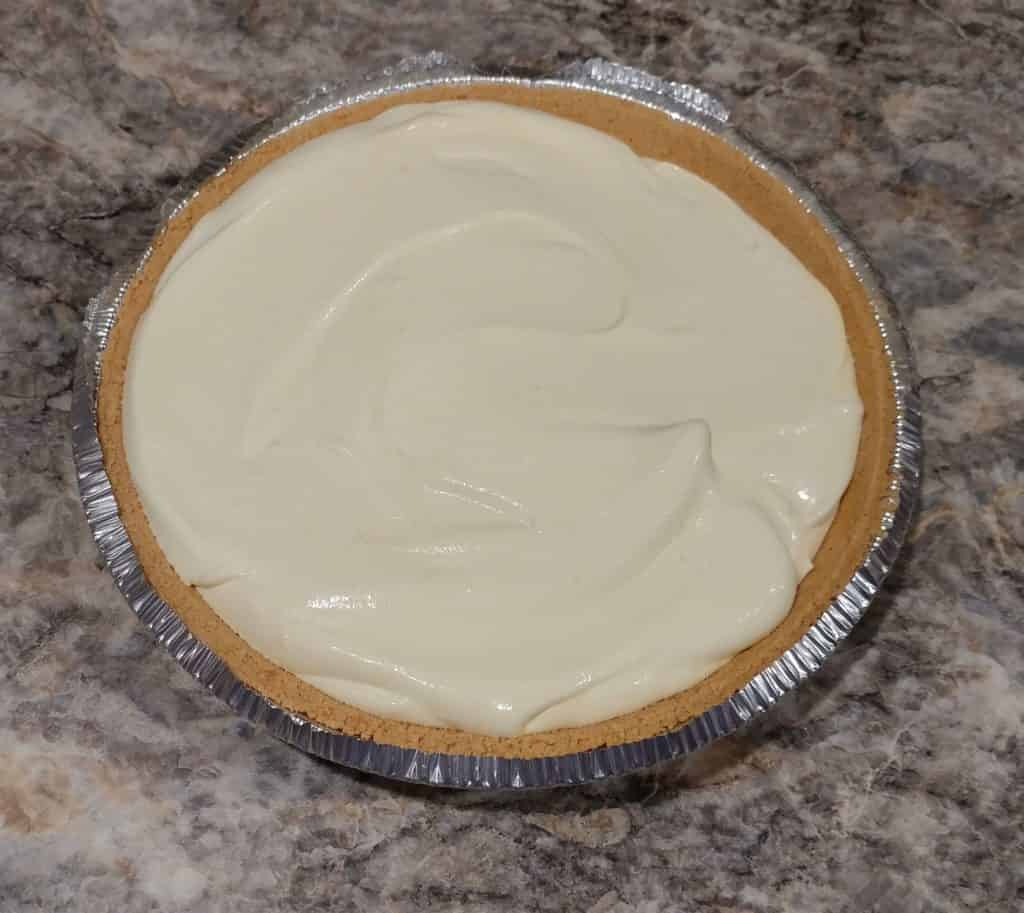 Stick the whole pie into the refrigerator for at least an hour to set. It can stay in there longer. Be sure to refrigerate your remaining whipped topping as well, because just before you serve it, you'll spread it on for a final layer.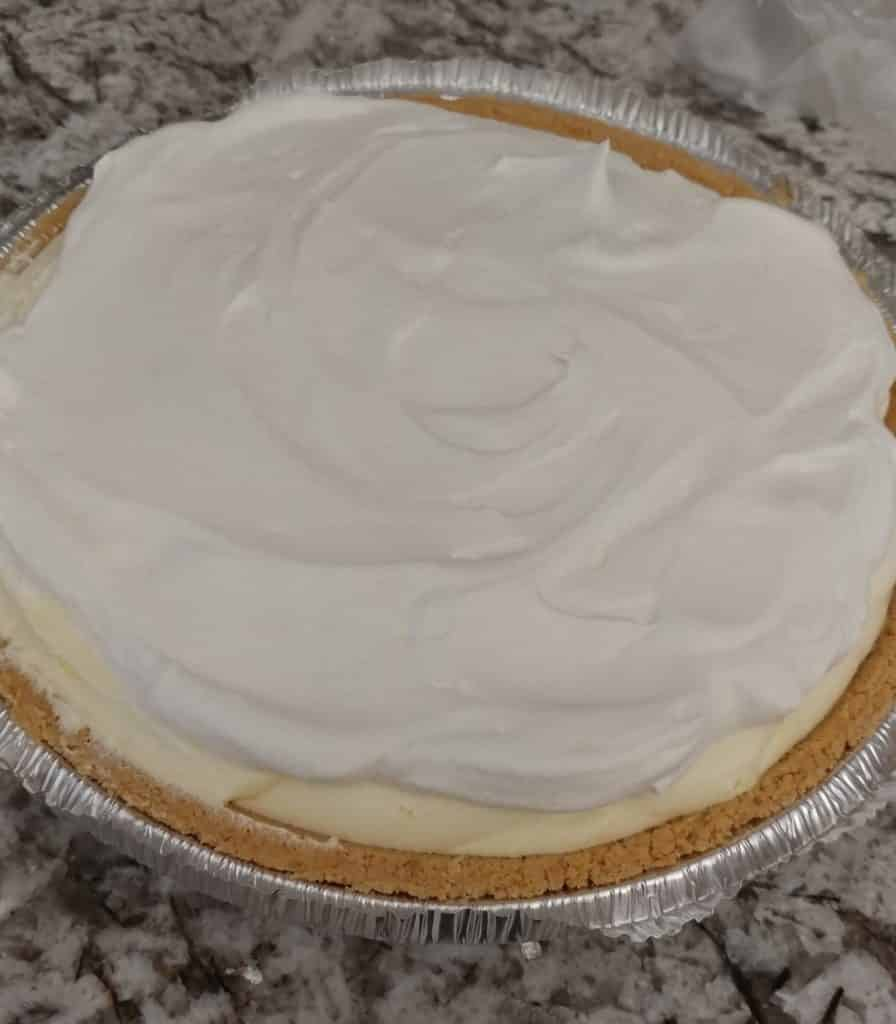 It's so good! The layers aren't dramatic visually, but they're there. It is definitely a soft pie, so I usually serve it up in small bowls, but it works on plates as well. Should you end up with any left, be sure to refrigerate it. I know it lasts well for three days, but I've never had any left longer than that!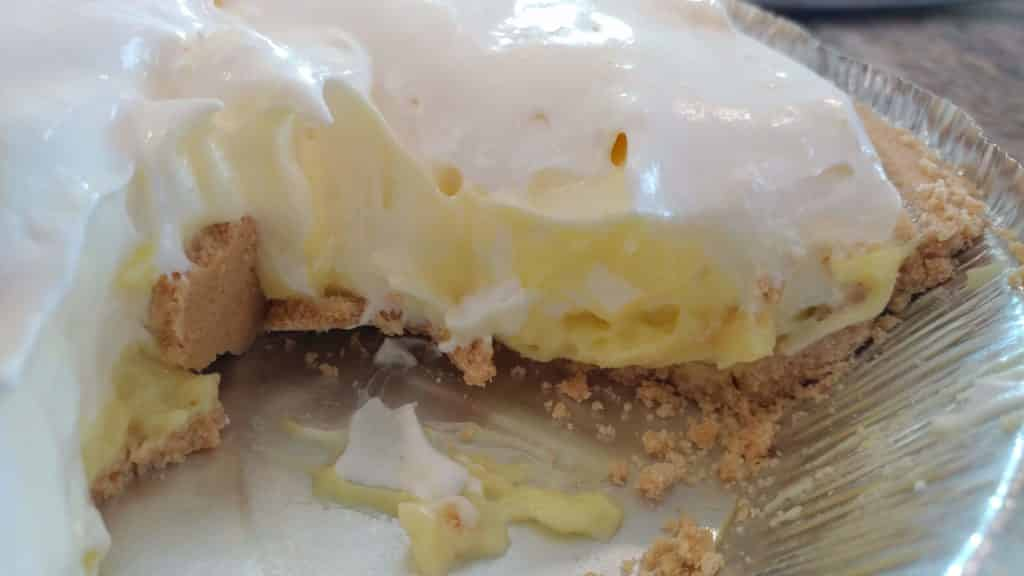 4-ingredient whipped pudding pie
Ingredients  
1

box instant pudding

any flavor and sugar-free works perfectly fine!

2

cups

milk

1

graham cracker pie crust

1 8-

ounce

tub of whipped topping

sugar-free works perfectly fine!
Instructions 
Whisk the pudding with the milk, according to the directions on the package.

Pour half of the pudding mix into the prepared pie crust.

Fold half of the whipped topping into the remaining pudding mix. Pour that mixture over top of the pudding mix in the crust.

Refrigerate for an hour.

Top with the remaining whipped topping and serve.

Refrigerate any leftovers.
Join the Families with Grace Acts of Grace challenge and receive a FREE devotion book today! In just a few minutes each day for seven days, you can focus on what giving grace looks like and how to put that grace into action.